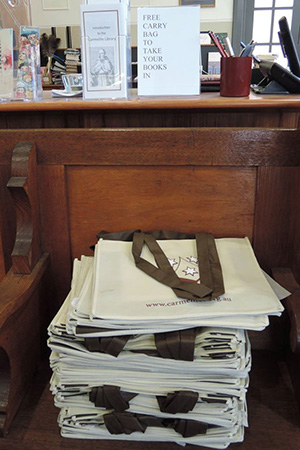 Membership to the Carmelite Library is open to ALL.
Loan privileges ($100 for 12 months from day of joining, $50 concession for students and pensioners) can be made available on application. Cash and cheque preferred.
Free membership is available to Carmelites, Lay Carmelites, and students and staff of the University of Divinity.
The initial loan period is 21 days (ten books maximum).